Rich Woman Magazine Advertiser Portal
About Rich Woman Magazine
Rich Woman Magazine communicates the values and identity of the Modern Woman.
Who is she?​
What are the things which ignite her passion for life, for family and for her own happiness?
As we delve into this complex and fast moving cultural revolution, we bring you the page-turning inside track about the most influential women who are leading the change in today's world!
What does she like?
As we connect you with purposeful leaders, we reveal their unique solutions to prosperity and success. We open the door into the lives of today's greatest achievers, executives, artists, thought leaders who in their own way are re-imagining the Woman in all her glory!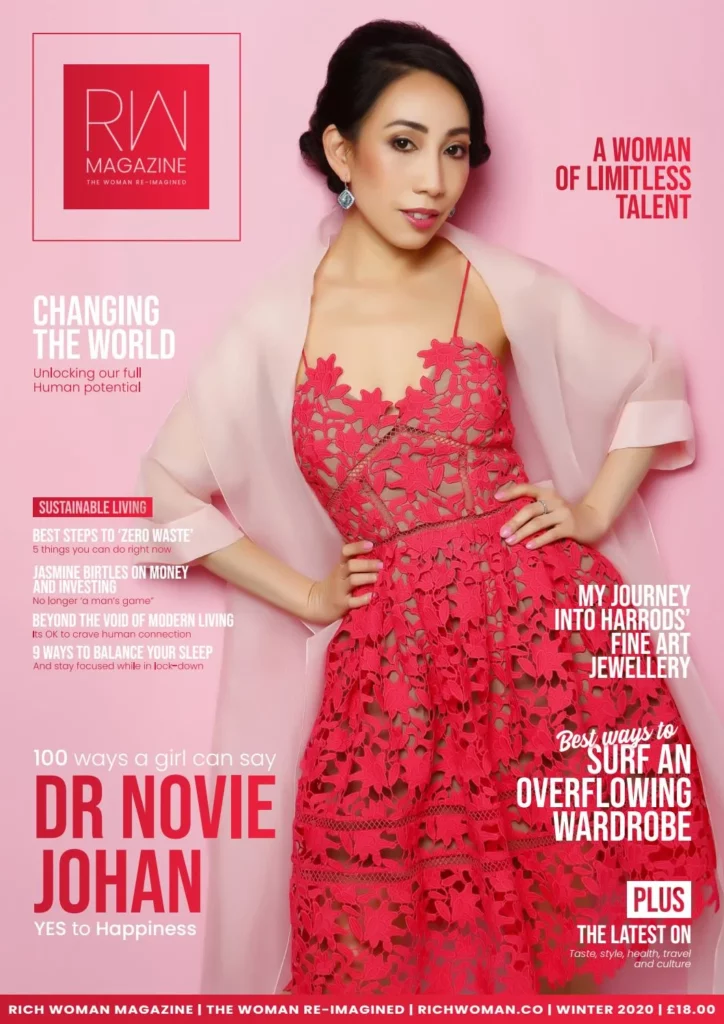 At Rich Woman Magazine, we're dedicated to amplifying voices, stories, and brands that resonate with our mission of holistic wellness, empowerment, and luxury lifestyle. Our diverse range of services ensures that your message reaches our global audience in the most impactful way. Here's how we can collaborate:
Taking the next step towards amplifying your brand's presence and story with Rich Woman Magazine is simple. We're here to guide you through every stage of the process, ensuring your message resonates powerfully with our audience. Whether you're looking to share your personal journey, promote an event, or showcase your brand, we're excited to collaborate with you.
Contact Details:
We look forward to the opportunity of working together and bringing your vision to our global community.